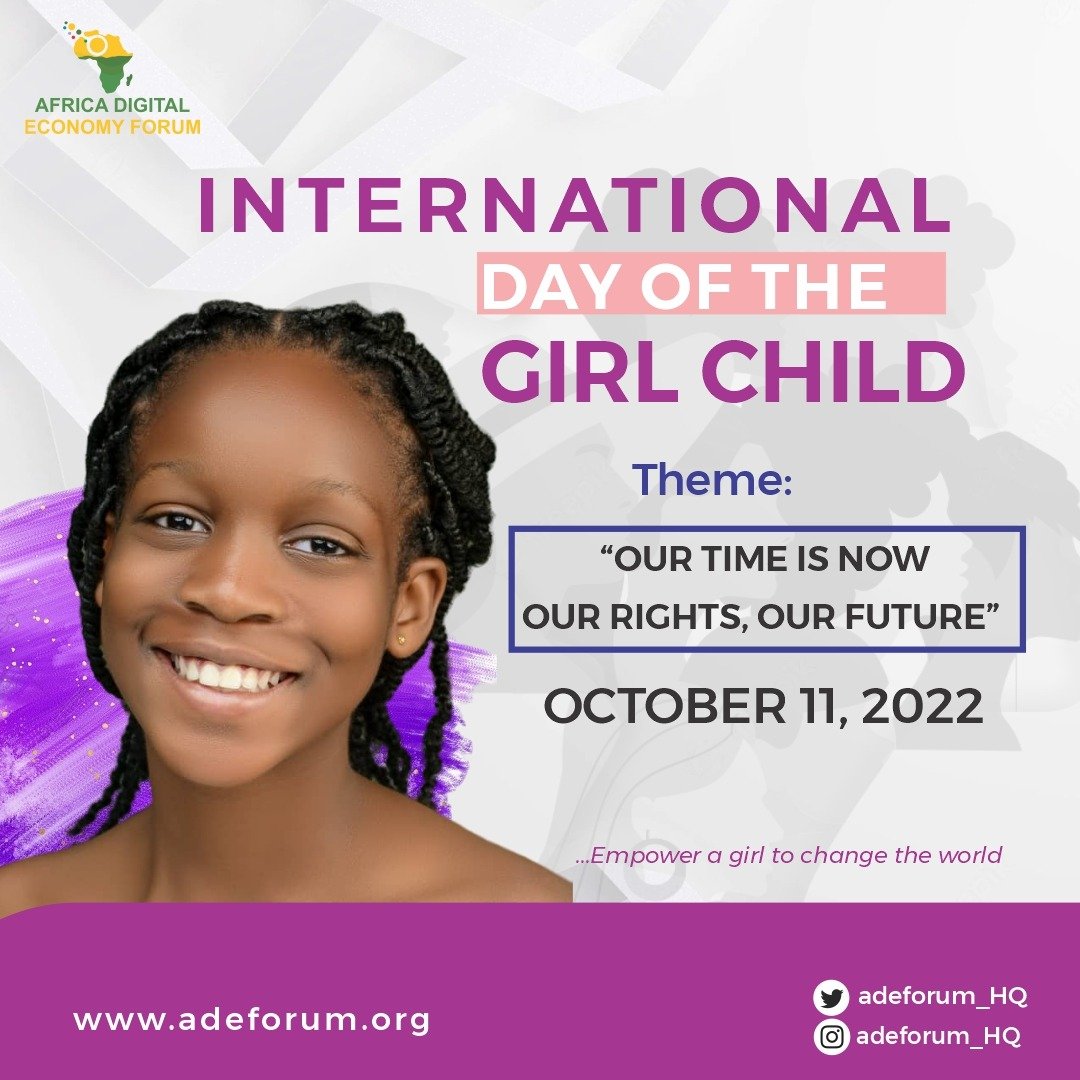 International day of the girl child is an internationally recognized day to celebrate every girl child around the World, and to encourage leaders, government parastatals, parents, and guardians to pay more attention to the girl child. Over the years in Africa most especially, it is believed that the girl's child position is in the kitchen and other rooms.
It is a wrong perspective and it should be noted that every child has the right to live and choose to live in respective of gender. Also, a girl child has the same right as a boy child to choose their life goal or career. An era whereby a boy child is placed over a girl child is over and every child should be treated equally.
International day of the girl child is celebrated globally to create more awareness and support young girls worldwide. As the saying goes, if you educate a girl child, you have educated a nation. And the theme for this year's celebration is ''Our Time is now- Our Right, Our future''.
ADEF is a common platform for technology and service providers focusing on the transformative powers of Africa's steadily growing and booming Digital Economy. ADEF is to engage and collaborate with stakeholders which include Government, the Private sector, academia, National and International bodies, etc. To promote frameworks to maximize the potential dividends of a thriving digital economy beneficial to all Africans.
For this year's celebration, ADEF joins other Organizations in celebrating our girl child. Because we believe in the digital development of the girl child. Follow our social media page and subscribe to our YouTube channel for more information.