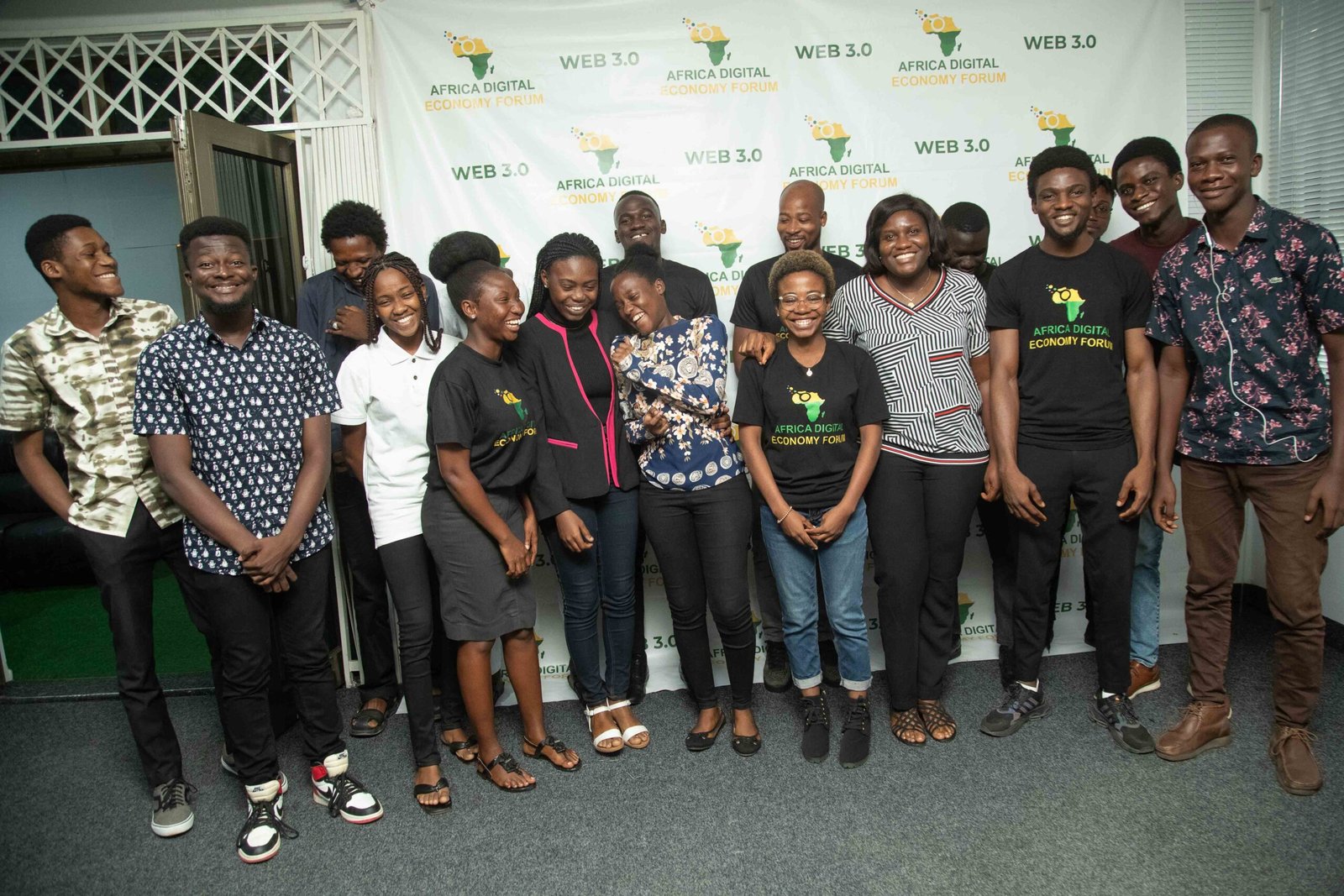 A workshop on Web3 education was recently held in Accra, Ghana, by the Africa Digital Economy Forum (ADEF). The two-day hybrid event, which included both in-person and online attendees who connected through Zoom, was held on April 27 and 28 and focused on the topic "Web 3.0 and why it matters." Industry experts offered their perspectives on the value of Web3 and blockchain technologies to attendees throughout the event.
The CEO of the Africa Digital Economy Forum, Mr. Akin Naphtal, praised the guests for their interest in learning about cutting-edge technology in his opening statement, which was read on his behalf by Mr. Oluwafemi Olasegiri. He stressed the necessity for young people to step up and take the reins in Africa's digitalization process and beyond.
In opening the ceremony, ADEF member Naa Korkoi Essah expressed excitement about the workshop. "Web 3.0 is an exciting development that has the potential to revolutionize the internet and create new opportunities for innovation and entrepreneurship," she stated. However, it's critical to recognize and deal with the risks and difficulties that a decentralized model presents. As with any technological advancement, Web 3.0 should be approached critically and with a dedication to responsible and ethical development."
During his presentation on "Everything blockchain and web3," Mr. Tolu Fasanmi, an advisor to web3 enterprises and initiatives, described the fundamentals of web3 and blockchain technology. He described the fundamental principles underlying these technologies' operation and how they may be applied to enhance people's lives.
Mr. Gerald Antwi, the creator of Kaki Tech-Lab, stressed the significance of having a complete understanding of these policies during his presentation on the laws governing Web 3.0 and blockchain technology. He said that by having this information, people and businesses in the area will be able to use the technology to its fullest potential and make educated decisions.
In her presentation on "How to earn with blockchain technology," Vicentia Asilevi, the creator of Crypthority, emphasized the variety of alternatives available to users. She pointed out that among other things, anyone may make money by running a node, taking part in decentralized banking, launching a cryptocurrency, and creating and reselling works of art on the blockchain.
She emphasized the many options that blockchain technology offers for people wishing to get paid in the industry. Likem Dzokoto speaks generally about the technical aspects of blockchain technology and how people can make use of the opportunities it offers.

Participants worked in groups on tech-related assignments during the program with the help of the presenters. The purpose was to promote problem-solving abilities and teamwork.